Check Point is recognized all over the globe as a leading provider of software and hardware security products. The aim of Check Point certification training courses is to give IT professionals the opportunity to develop the skills required to secure the internet. Certification courses include major concepts of Check Point security operations, including the creation of security policies, installation, and handling logging. Having Check Point certification is a valuable credential for those pursuing advancement in the field of IT. Develop skills and transform yourself into a certified Check Point professional by enrolling in our training courses. 
Check Point is well known as an industry leader in network security. It is a broadly used security solution provider to many organizations in the world. Learning Check Point and its fundamentals will elevate your career growth. Take advantage of our popular Checkpoint certification training courses and help yourself to give a quick boost to your career. 
Popular Check Point Training and Certification Courses
Check Point certification training courses provide an insight into concepts and basic skills that are required to manage and configure Check Point security gateway and manage software blades. The Check Point online training program covers various topics that will help the learners to get brilliant insight. The topics may include- managing user access, introduction to Check Point technology, Check Point security solutions, security policy management, traffic visibility, etc.
If you are looking for the best and most friendly Check Point training courses, then you have landed at the right place. The training will prepare you for the certification exams, namely core certifications, security master certifications, and more. Our Check Point training experts ensure to enhance the learner's knowledge on managing the complexities and threats posed on an organisation's network. Our various Check Point certification training courses will prepare you to get a new position, advance your skills, and allow you to become the elite network security professional that most companies are looking for. 
At Koenig Solutions, we offer popular Check Point certification training programs that help you learn better. You can enrol in various check Point certification training courses in 4 different learning modes, which include live classroom training, 1-on-1 training, corporate onsite training, and online training. If you aim to excel in your IT career, enrol now to build skills in the Check Point topic of your choice. Also, these courses will make you stand out from the crowd. 
Who can take up the Checkpoint Certification Training?
Job roles that can benefit from Checkpoint Certification training include, but are not limited to:
Security Engineers

Software Developers

Support Analysts

Network Specialists

Network Engineers

Network Administrators

Security Analyst

Security Administrators

IT Professionals

Security Managers

Professionals who are looking to build skills in various Check Point topics 

Individuals or teams who are looking to get certified in relevant Check Point certification exams
Checkpoint Certification Training Prerequisites
Anybody who has an interest in understanding Check Point security tools or using them to improve enterprise security can be part of these training programs.

However, if participants are looking to take Check Point advanced level courses and are looking to clear their certification exams, then they have to clear the foundation level first to be eligible and also have 3 – 4 years of relevant experience in the IT security domain.
Core Certification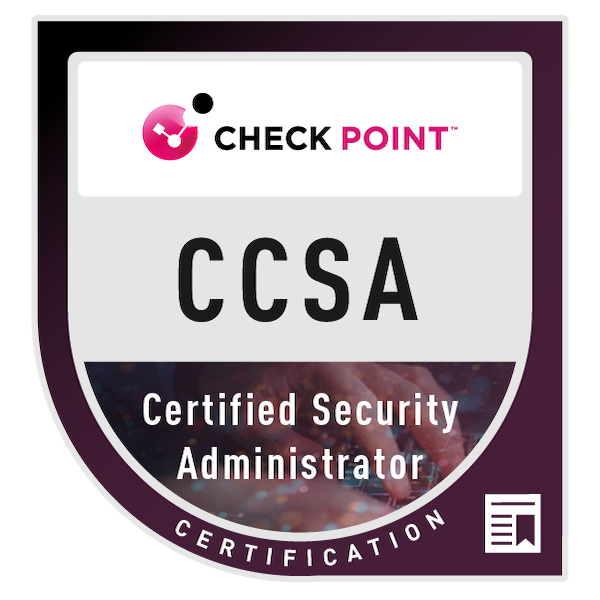 Check Point Certified Security Administrator
This core 3-day technical certification course provides an understanding of basic concepts and skills necessary to configure and manage Check Point Security Gateways and Management Software Blades.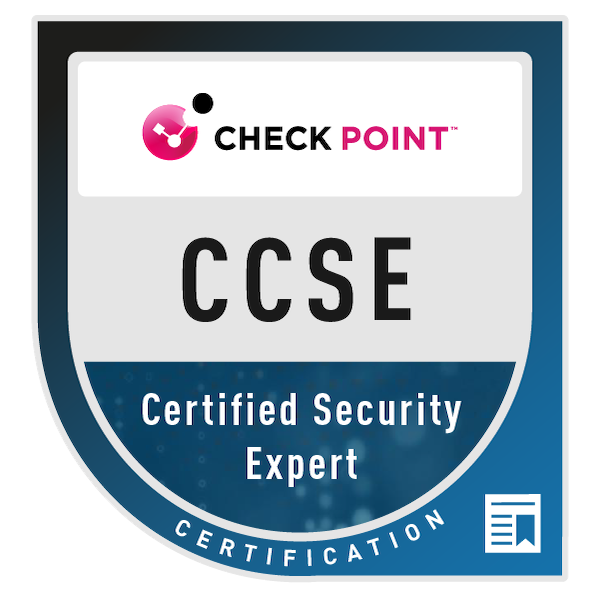 Check Point Certified Security Expert
This advanced 3-day security engineering course provides an in-depth explanation of Check Point technology and an understanding of skills necessary to effectively design, maintain, optimize, and protect your enterprise network from aggressive cyber threats.
Security Master Certification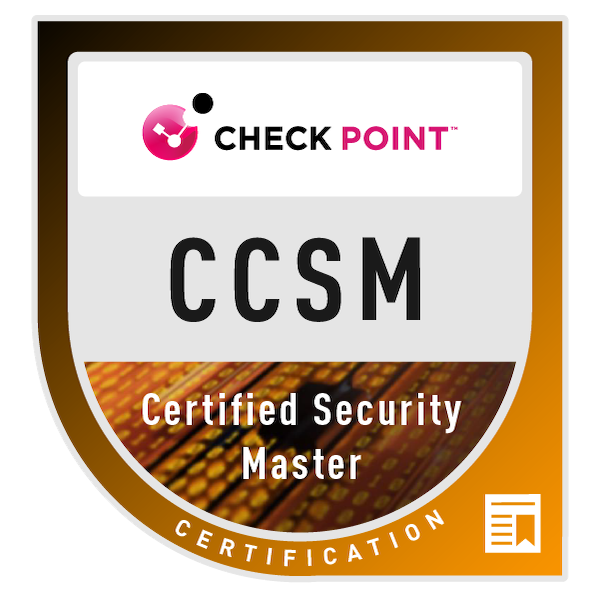 Check Point Certified Security Master
The CCSM certification recognizes and validates technical mastery of the Check Point Infinity architecture. It is awarded to Cyber Security professionals with advanced knowledge and expertise in configuring, deploying, managing, and troubleshooting various Check Point products and services. Security professionals with an active CCSE certification that achieve two subsequent Infinity Specialist accreditations will automatically be awarded the CCSM certification.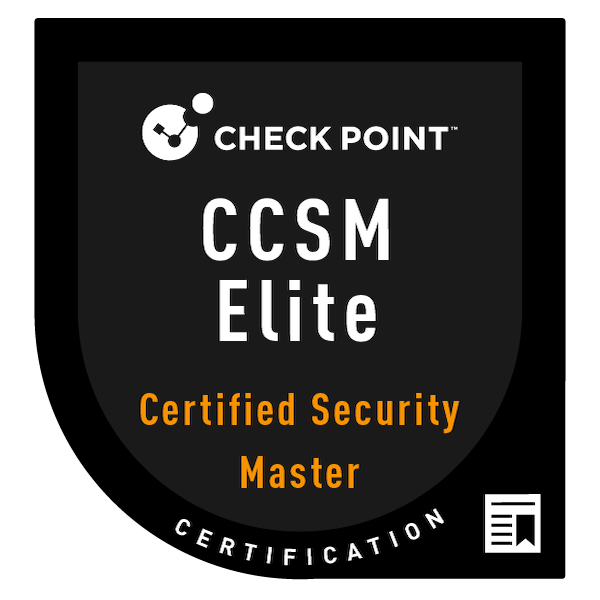 Check Point Certified Security Master Elite
The CCSM Elite level of certification validates the highest achievement of technical mastery and consists of an elite club of Check Point Certified Security Masters. Security professionals with an active CCSM certification that achieve two subsequent Infinity Specialist accreditations will automatically be awarded the CCSM Elite certification.
Benefits of taking up Check Point Certification Training Courses
Check Point certification training courses have various benefits, some of which are given below.
You will be familiar with defending against network threats in your organization.

According to payscale.com, a check point certified security expert can expect USD 190K per annum, and working as a freelancer can also be beneficial and rewarding for progressing in your career growth. 

Mastering the right skills by achieving the certification will open doors to numerous highly-paying job opportunities. 

Mentioning Check Point certification on your CVs will be proof that you are professional and passionate about your work.

For professionals who are looking to establish themselves as skilled individuals around implementing strong security measures, this course is ideal for you. 

Be part of the advanced tech industry by embracing popular Check Point certification courses.

Many times companies require that their employees must be certified. Having a Check Point certification elevates your company placing .
Sales Number : +91 9582 90 7788
Support Number : +91-9654016484
Sales Email : sales@itmonteur.net
Support Email : support@itmonteur.net